Activix Homepage Video
Bold, (very) fast-pace video, radiating youthfulness while transpiring elgancy and nobility at the same time. A challenging video to create. The goal here is slam its viewer with as much information as possible. If you clicked replay on the video, then the goal was met. An irony, considering the solutions are so vast and complete, an in-depth explanation of the company would quite litteraly last weeks.
200th Client Video
Activix has been growing phenomenally well in the last few years. Across Eastern Canada, more than 200 dealers (at that time) would trust Activix's solutions for their dealership's daily operations and sales processes. That small promo was to show Activix is growing, and growing fast. Nothing wrong with a little brag from time to time, right?
Printed Documents
One of my first assignments: A left behind of Activix CRM for their sales team. A classic.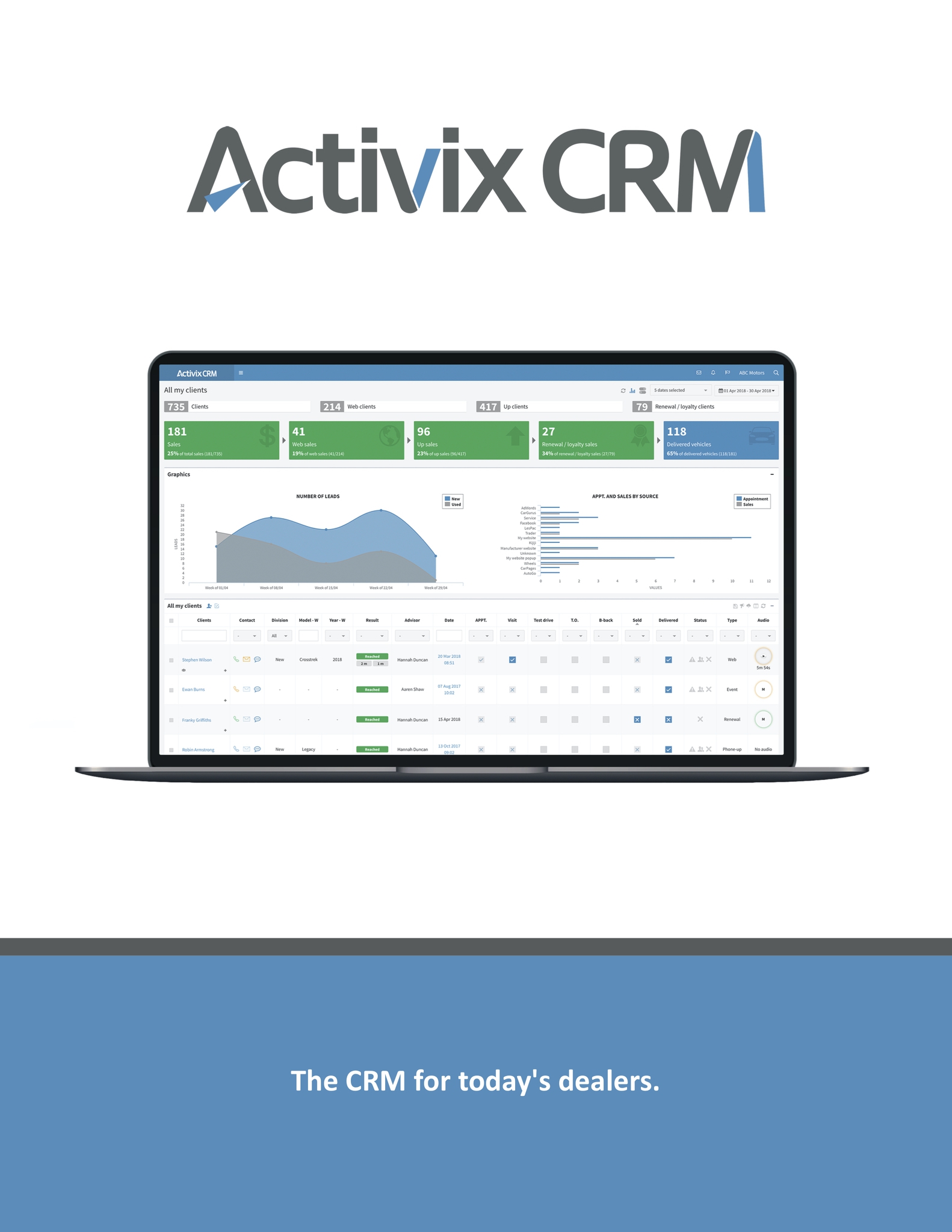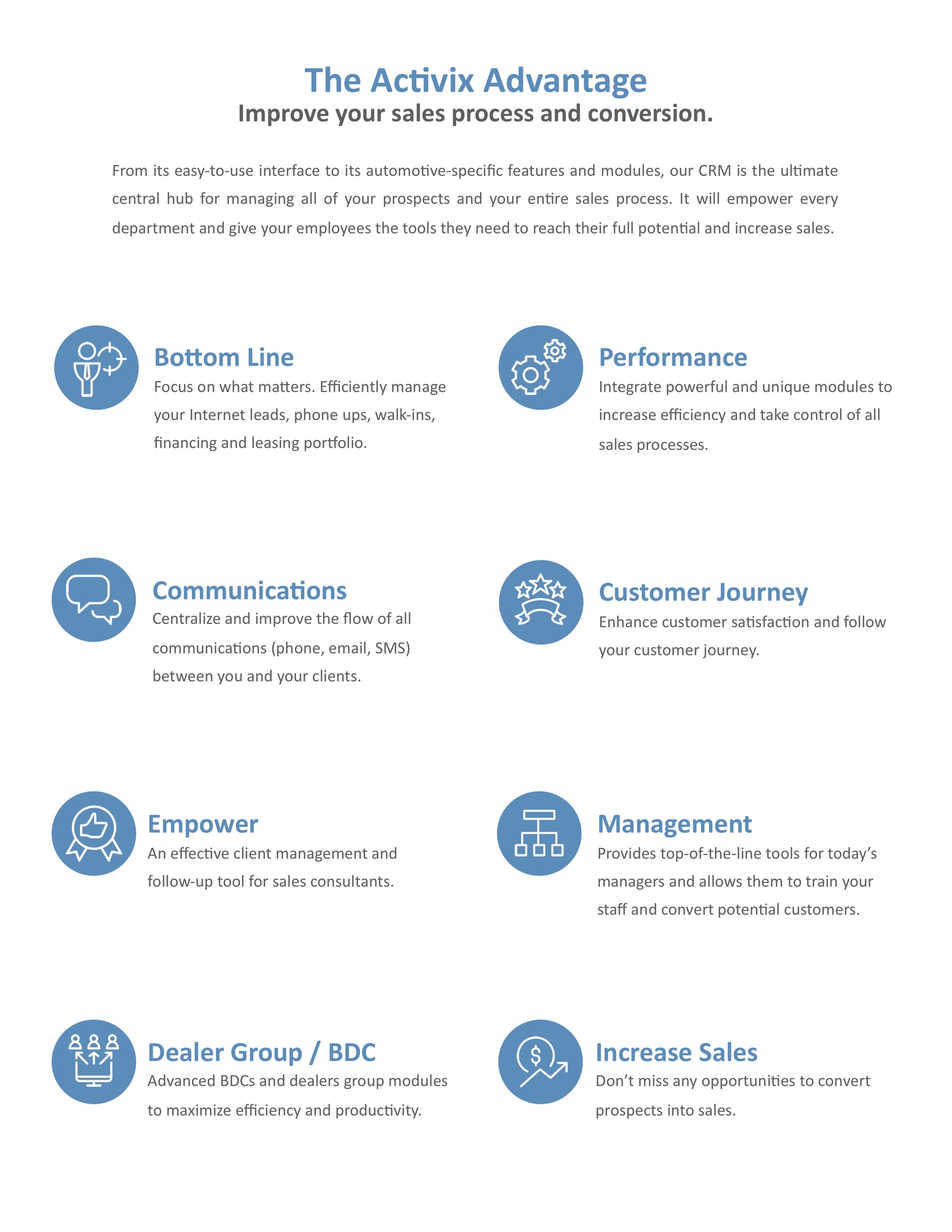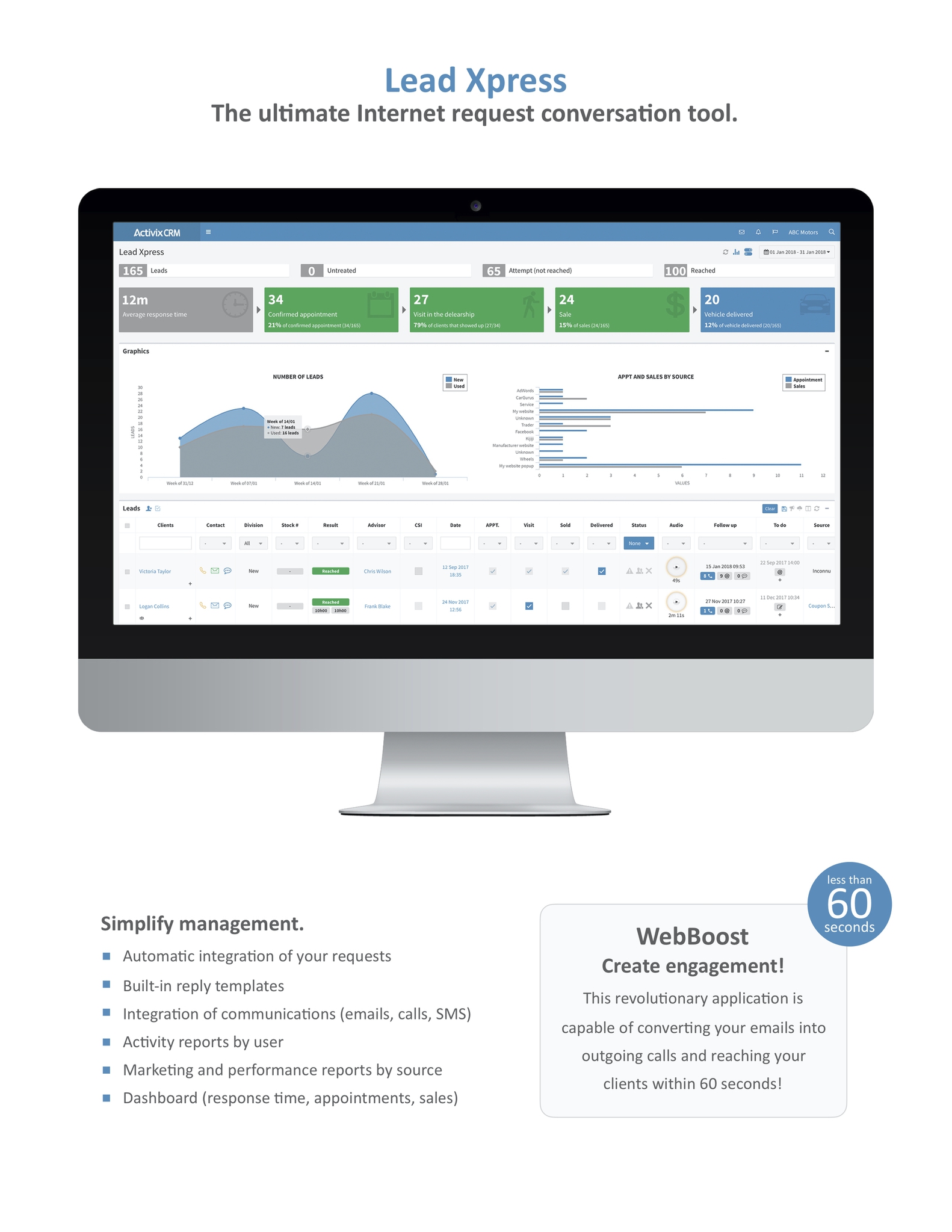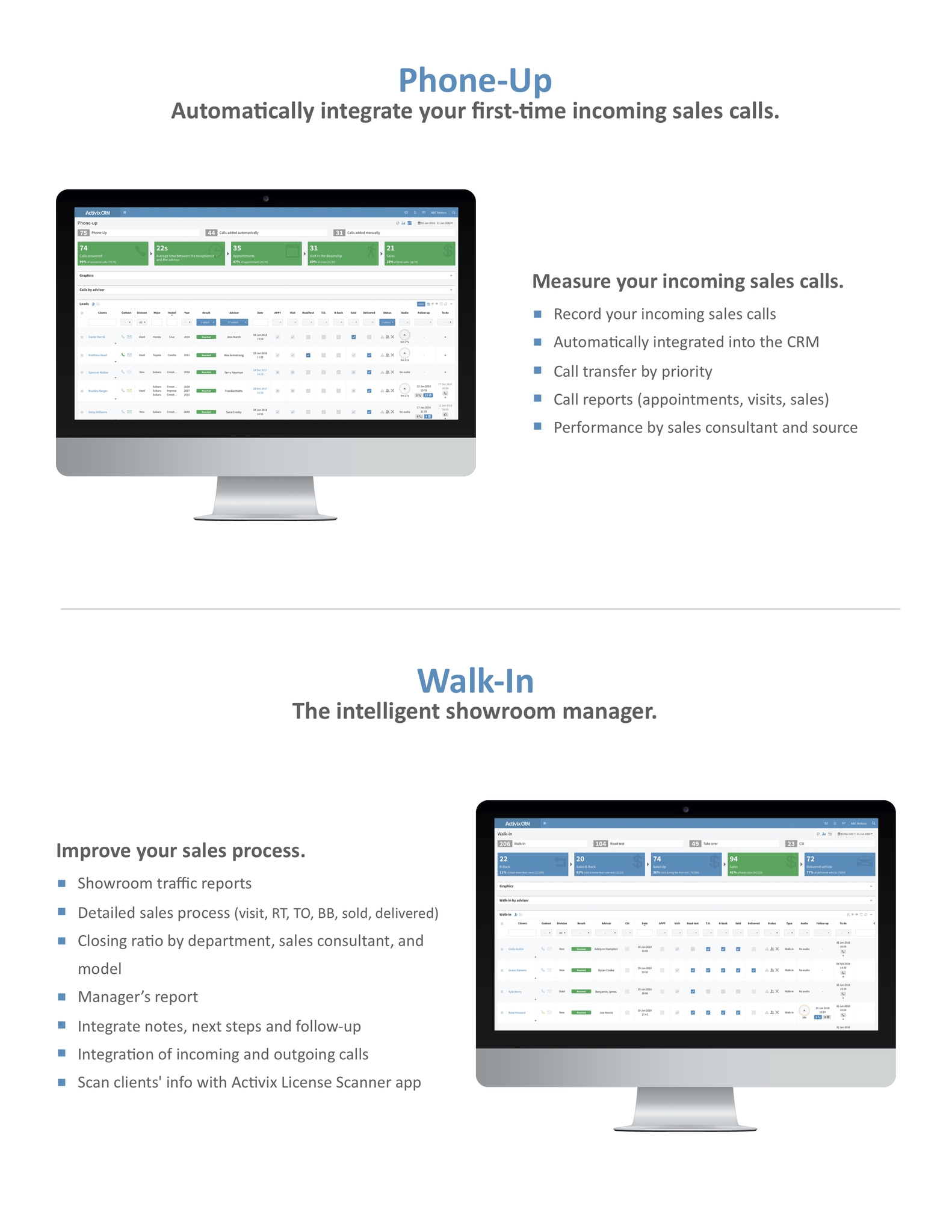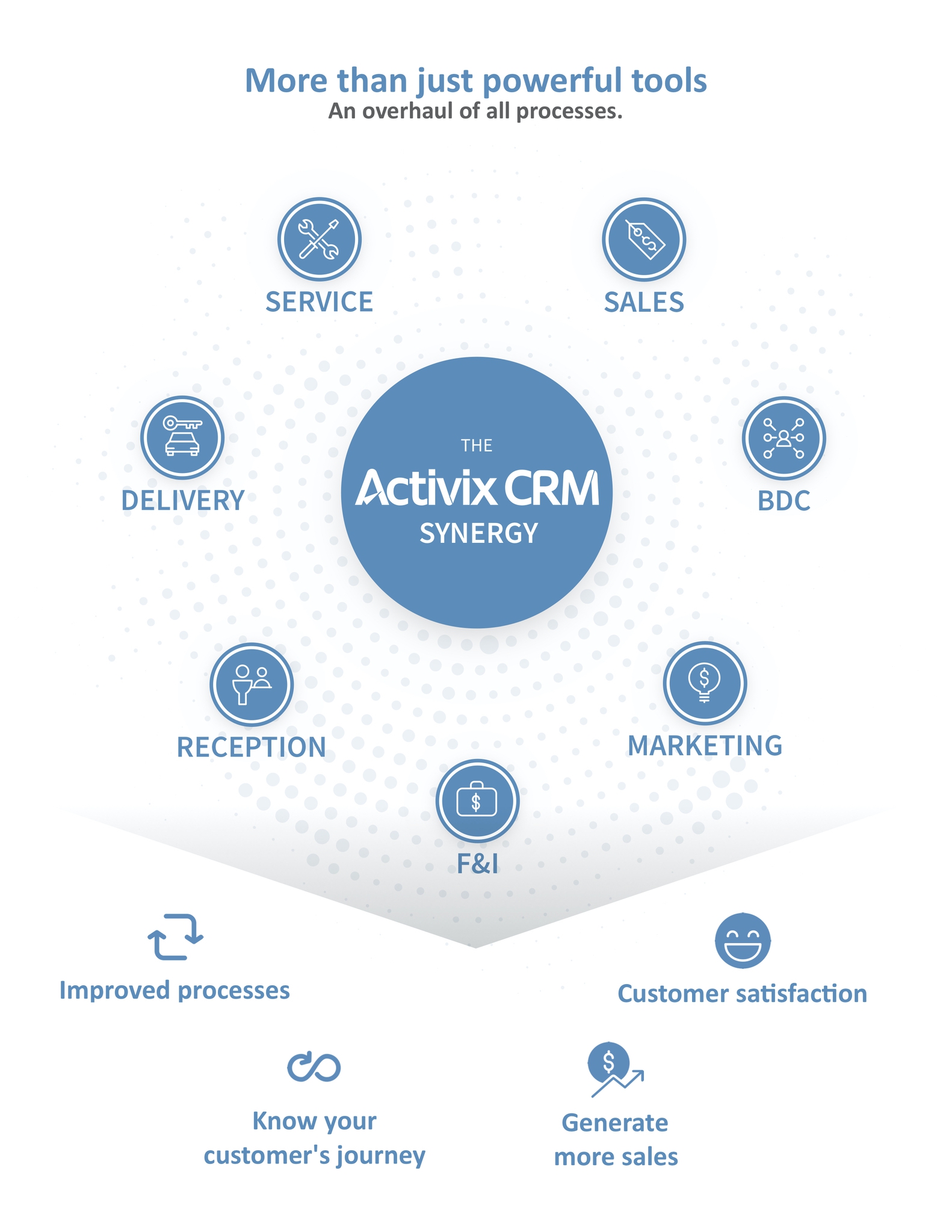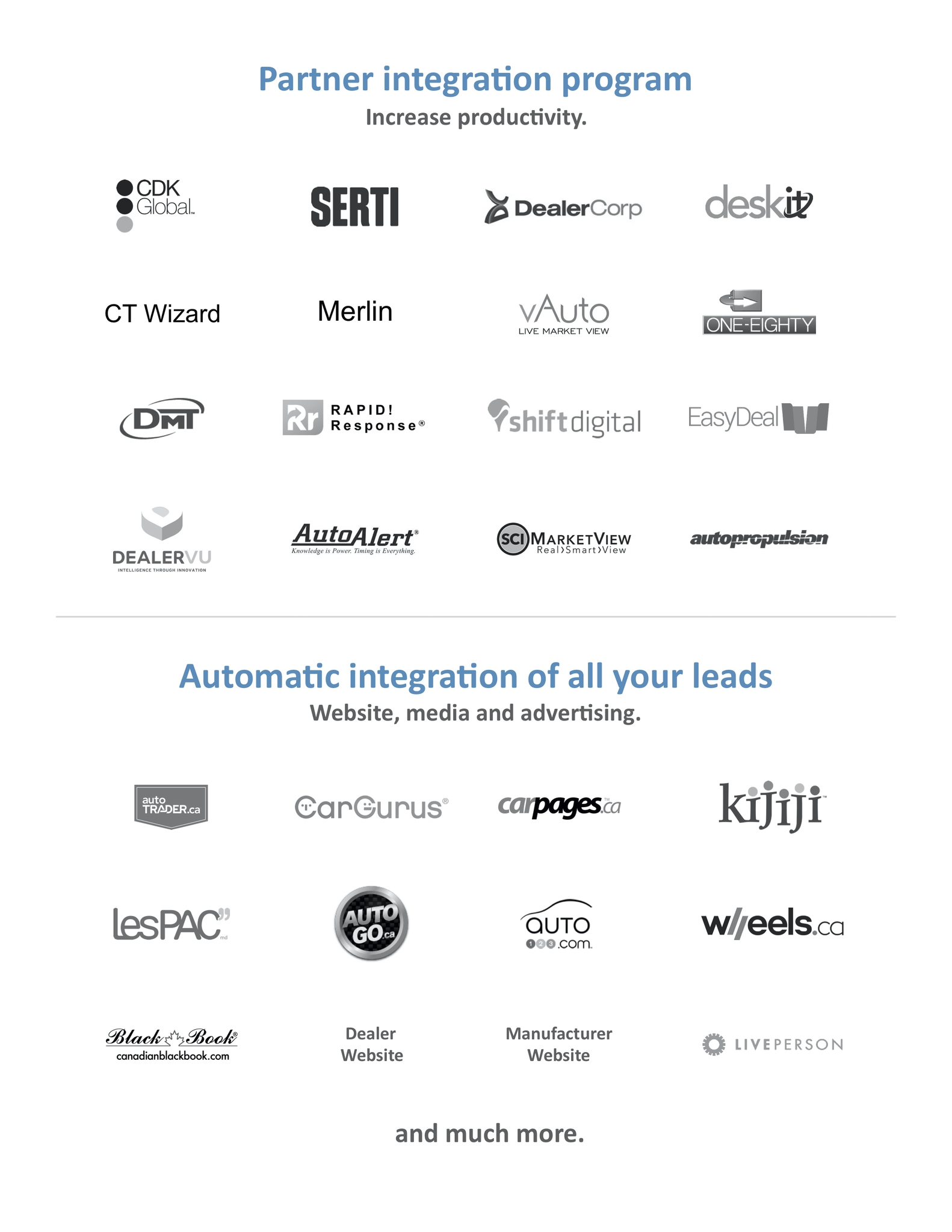 I absolutely despise InDesign. Believe it or not, this pretty thing was 85% crafted with Pages. I. Am. Not. Even. Ashamed.
The document is not shown in its entirety. I am not sure if I am allowed to publish the full PDF for you to see just yet. A download button might appear here.
Social Media Infographics
For the first time in my life, my designs were borrowed intensively by at least two competitor.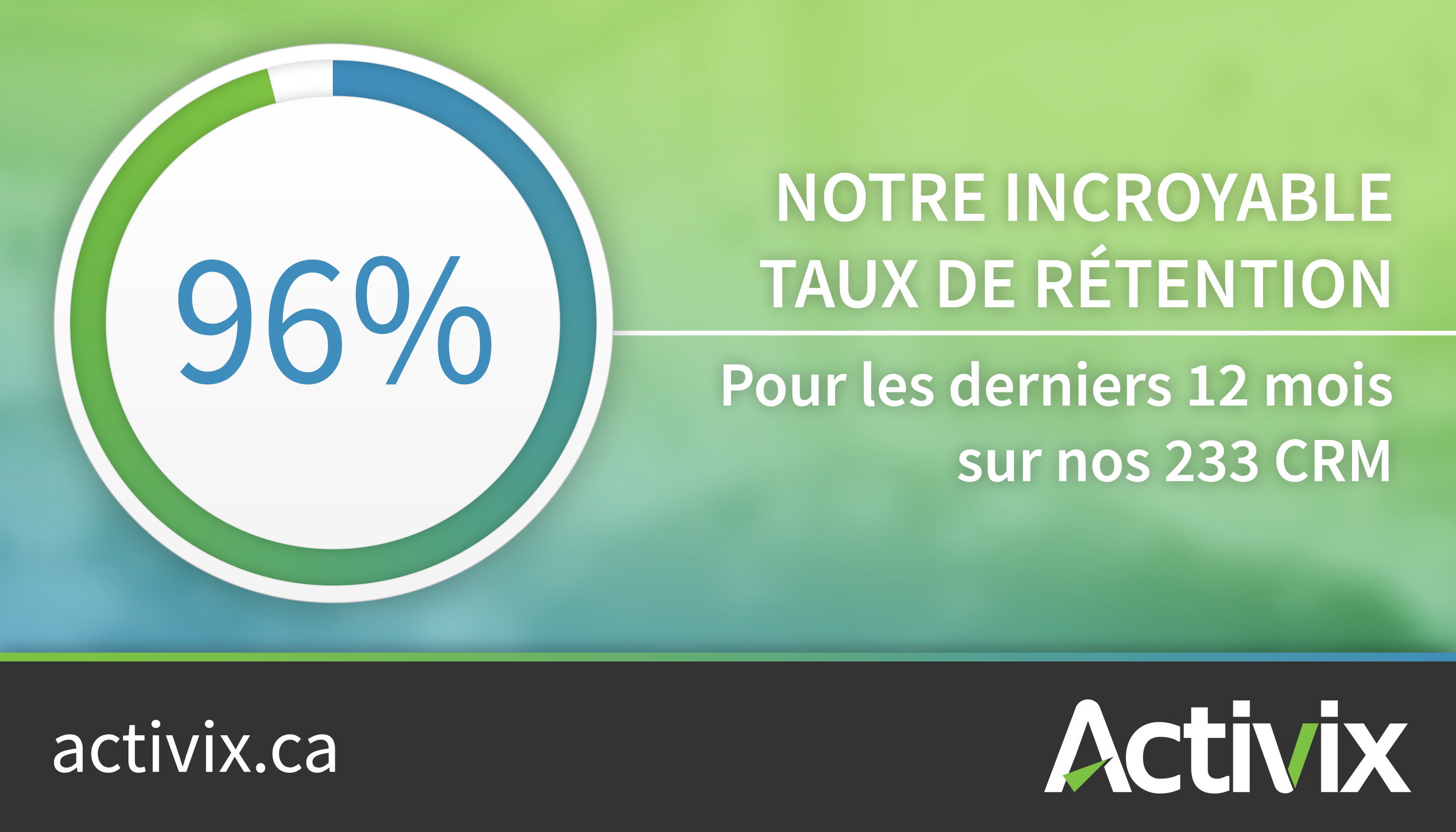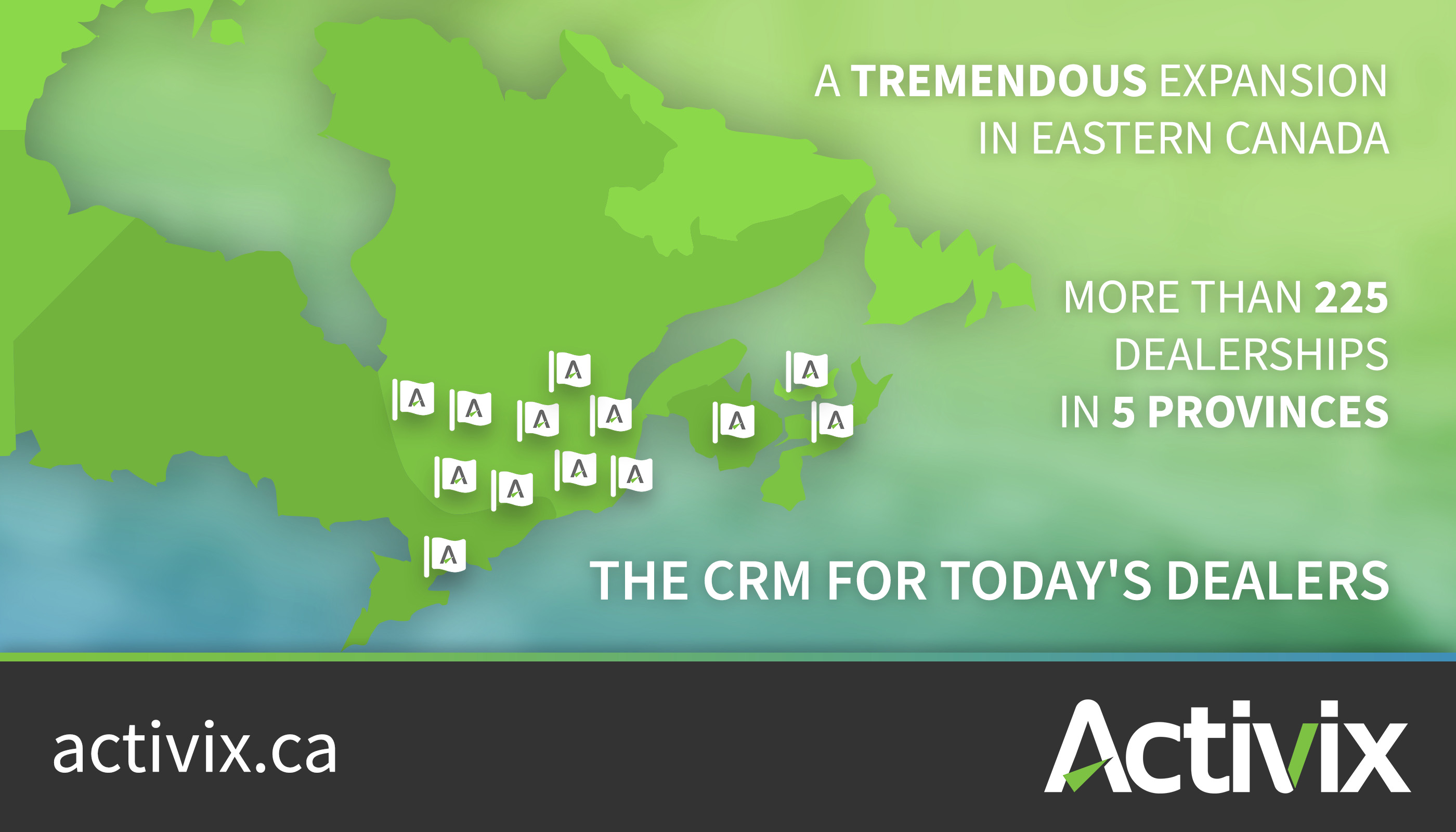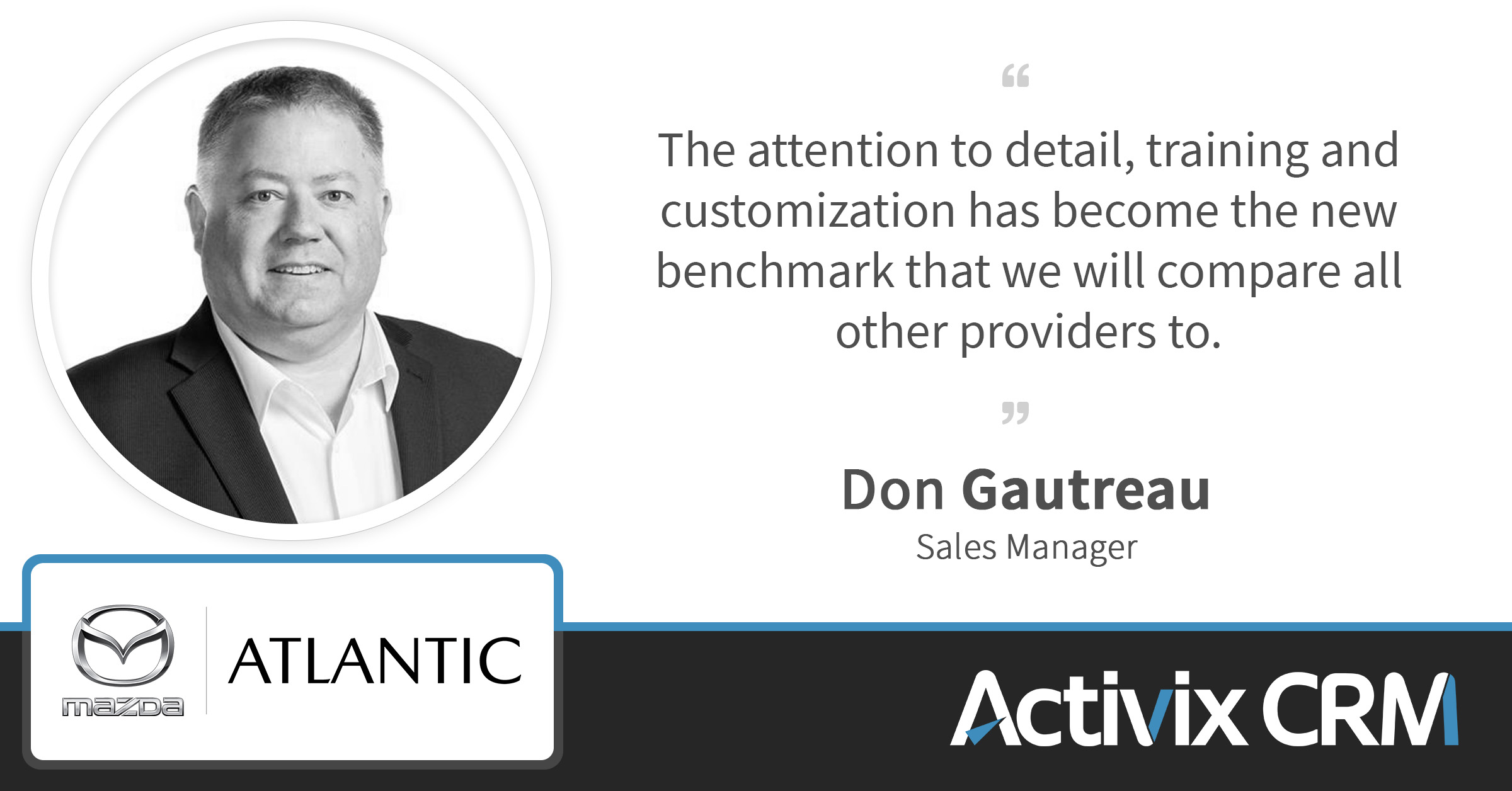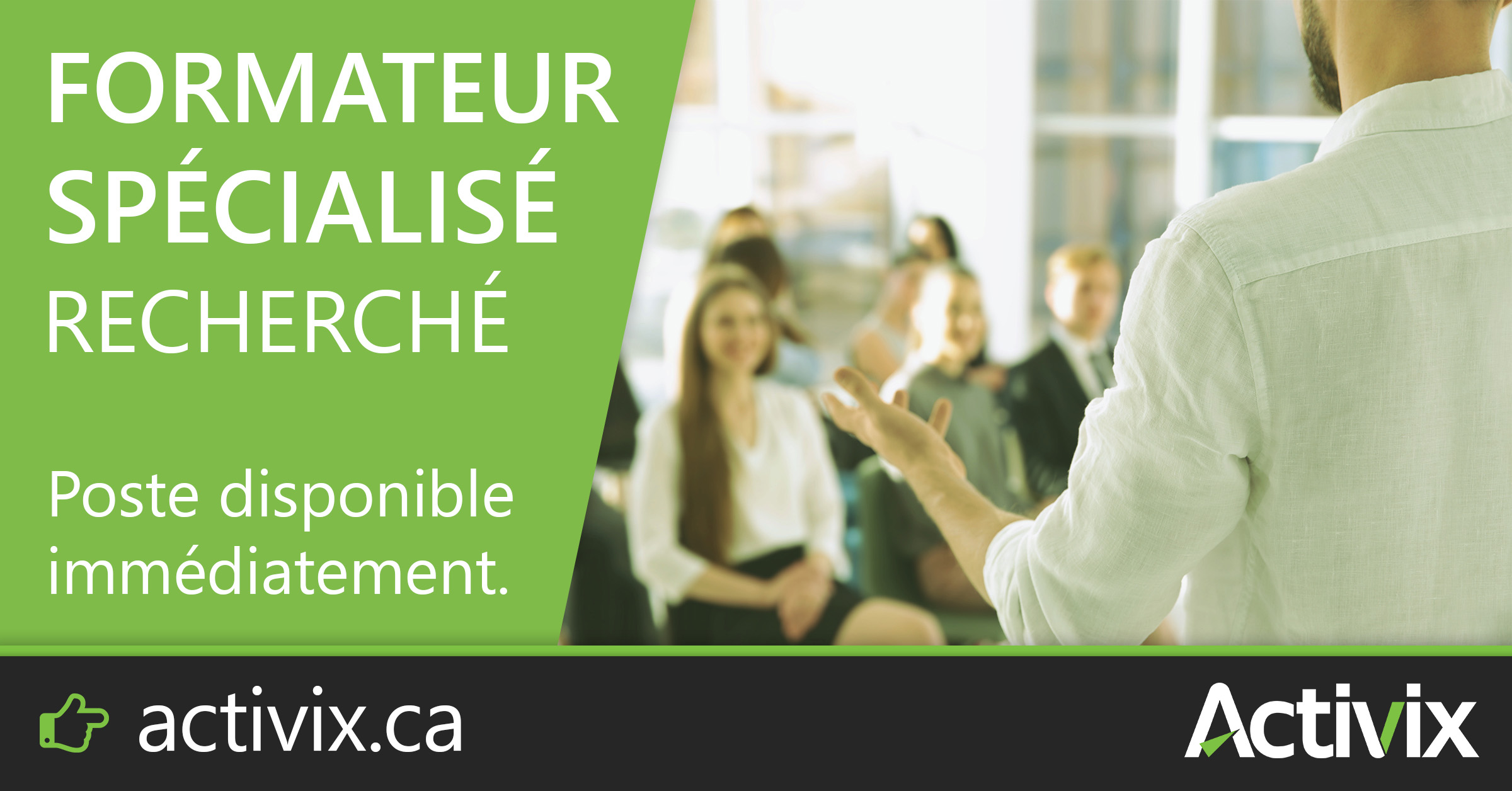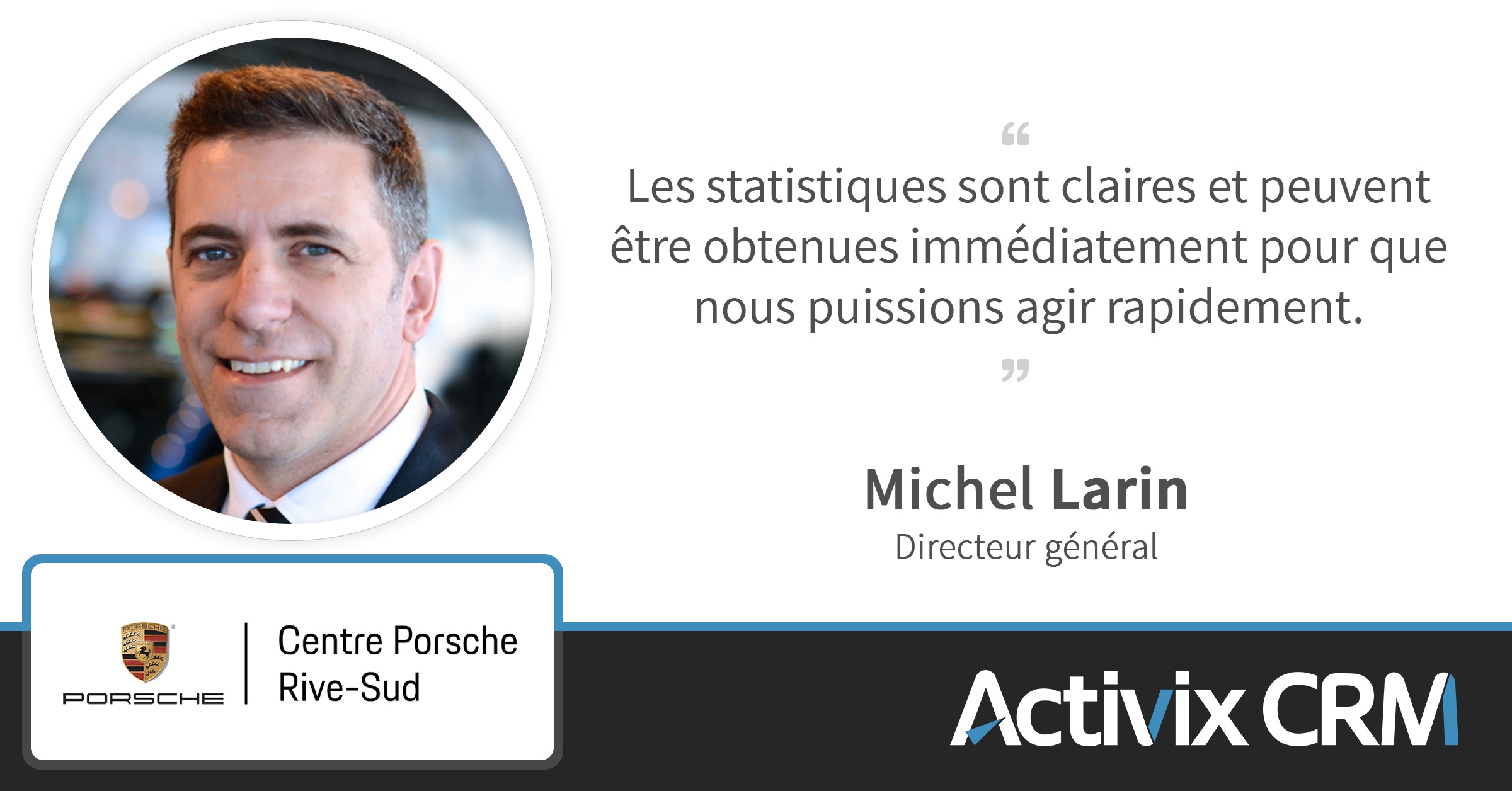 As you can see, my designs are always simple but quite on point. I emphasise the important aspects. You know, infographics.
I have lustful thoughts about optically equal paddings & margins. Send help.

Activix
CRM. BDC Services. Phone & Web Training. Innovative solutions, fine-tuned for the automotive industry. Leader in phone & web training, performance analysis and management tools, Activix is reknown for its professionalism and client-oriented approach. Attentive to our customers' needs, we adapt to changes in the automotive industry and strive to develop the best solutions on the market. Our company has come a long way and we can proudly say that we remained true to our philosophy : people, innovation and ambition.
Visit website